Our sailboat SIESTA is undergoing a major refit to get ready for our return voyage. There are many projects, some major, and many other more minor ones. Every time we finish a project, two or three more take its place.
To return to our LOG OF THE SIESTA, CLICK HERE. To return to the Marill Family web site, CLICK HERE.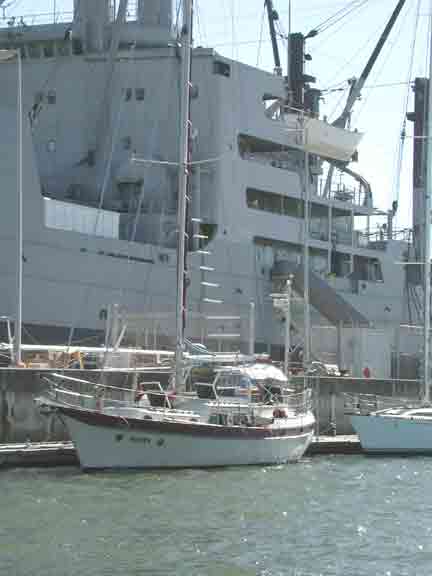 We moved the boat to Nelson's Boatyard, located in the old Alameda Navy Base. There, the boat is in the capable hands of Jack Scullion and his team. Jack is doing the re-rigging and chainplate work, in addition to some other smaller projects.
Chris and Salvador, see rightmost picture below, have done most of the work under Jack's supervision, and have done an excellent job!