We get a lot of visitors at our place in the Keys, and we delight in showing our friends and family around. We love the Keys and love to see how others discover this wonderful place in Paradise!
We had the pleasure of having Bob, Brigitte and Robert Jr. for a few days during the summer of 2003. They came down in their 40' motorhome, and parked it right in our driveway.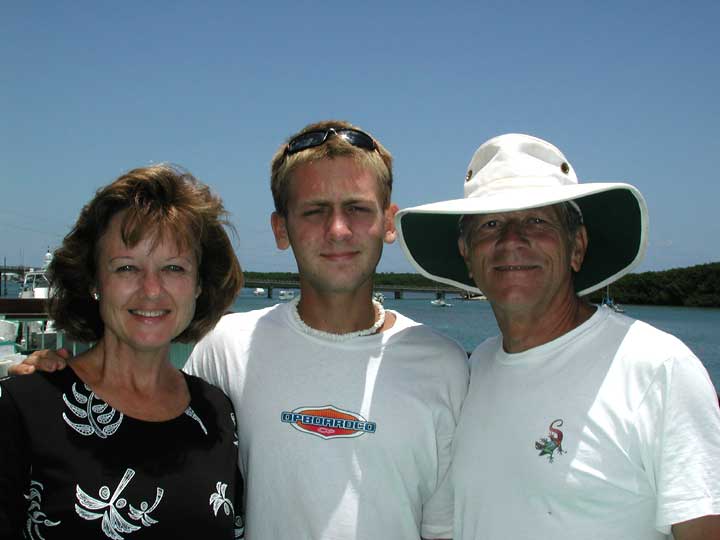 Below, Mark and Camila, recently married, visited during the summer of 2002. Mark is the son of Mayito and Maria Amalia Martinez, close friends of ours since we were Gators together at the University of Florida.