Key West is a city like none other. It is only 50 minutes away from our home in Marathon, and we go there quite frequently.
The city of Key West was the wealthiest city in the whole south United States during the last part of the nineteenth century. It is full of treasures to see and explore, and its careless island atmosphere is contagious. Come on down and take a look!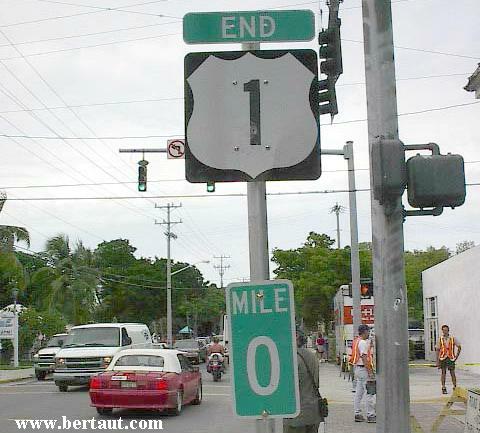 Below is the Episcopal Church on Duval Street, one of the first churches in Key West.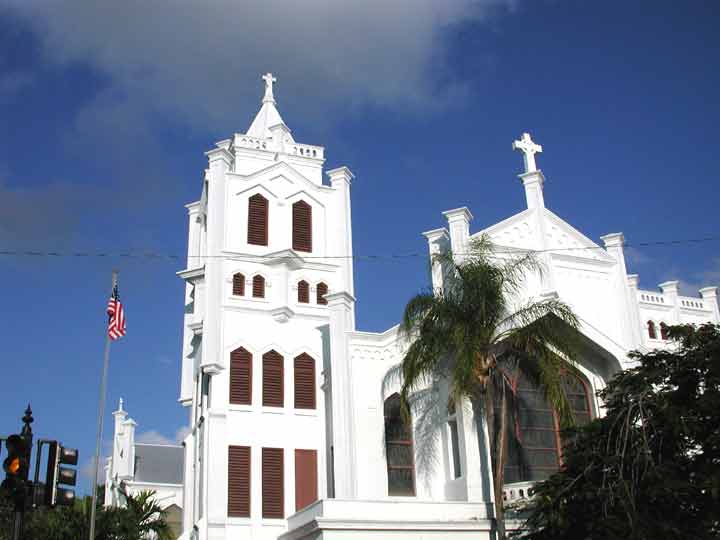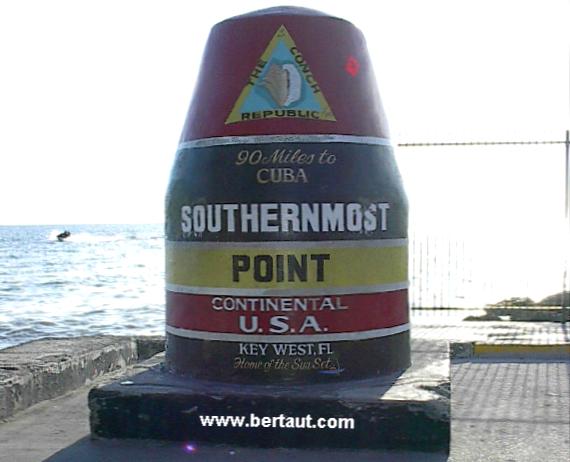 Above, you can see the southern-most point marker, bragging the fact that Key West is the the closest the continental United States is to the
Fantasyfest is a once-a-year carnival celebration during the Halloween season in Key West. For some spicy pictures of Fantasyfest 2002, all you have to do is click here
The body painting you will see in those web pages is a sample of the talent shown during this great event in Key West.
Up ] [ Our Home ] [ The Keys ] [ Key West ] [ Favorites ] [ Visitor's Log ] [ Links ]