To go back to the marill.com home page, click here.
"SIESTA" under charter to Boy Scouts in the Keys
Captain Ed hosted Boy Scouts, as a new member of a long-standing Scout program in the Keys, to offer each Scout group a coral reef experience. There are 34 sailboats participating in the summer program in 2004. Each boat is a 40' or larger. Each charter is for six days, originating at the Boy Scout Sea Base in Lower Matacumbe (Islamorada). Each charter includes one night stay at the famous Galleon Marina in Key West, with plenty of sailing, fishing and snorkeling on the way down and back. The boats anchor in pristine and well-protected anchorages along the way, with the scouts cooking delicious meals, including the catch of the day. Under a clear sky, the scouts examine the stars and identify the most notable constellations. Each charter group includes six Boy Scouts from all parts of the US, two adults, and the Captain.
Captain Ed began his work with the Boy Scouts of America at Florida SeaBase in 2004. Take a look at the various activities with the scouts, and the Boy Scout crew picture gallery at the links above.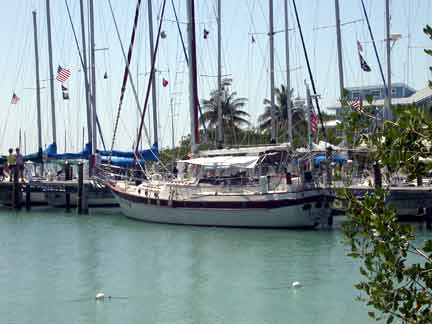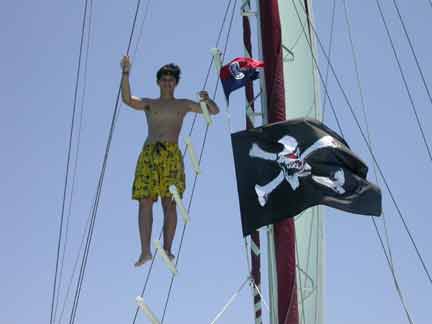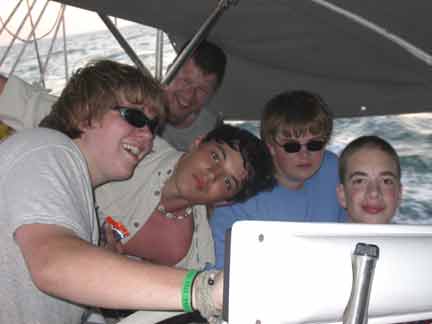 For more pictures, click on the navigation buttons on this page.
This page has been visited

times since 9/18/2007.